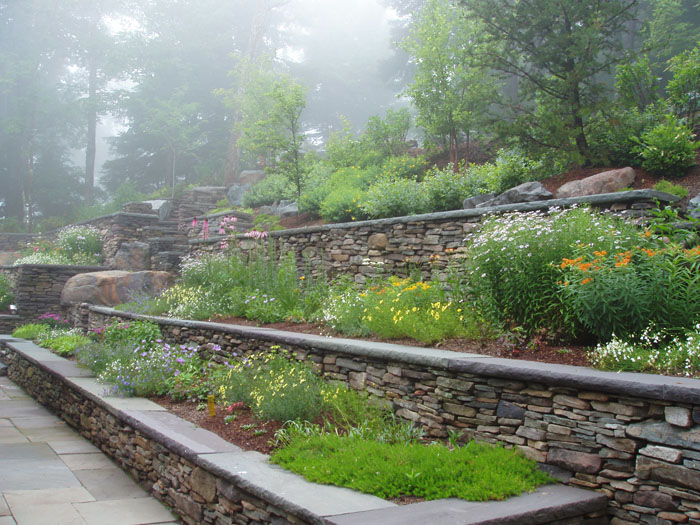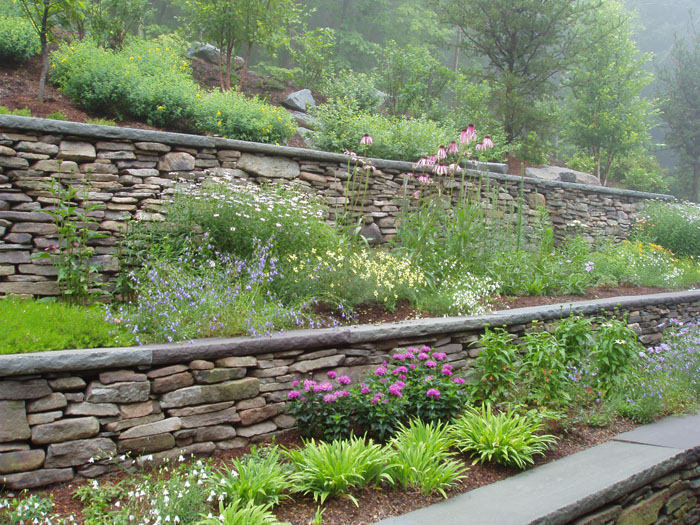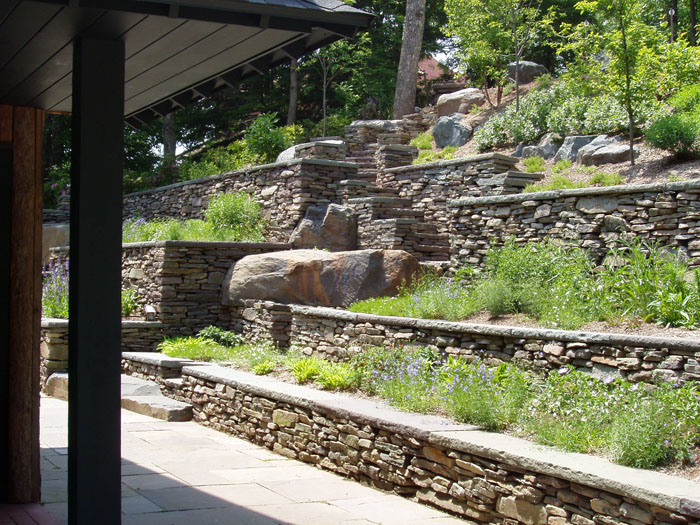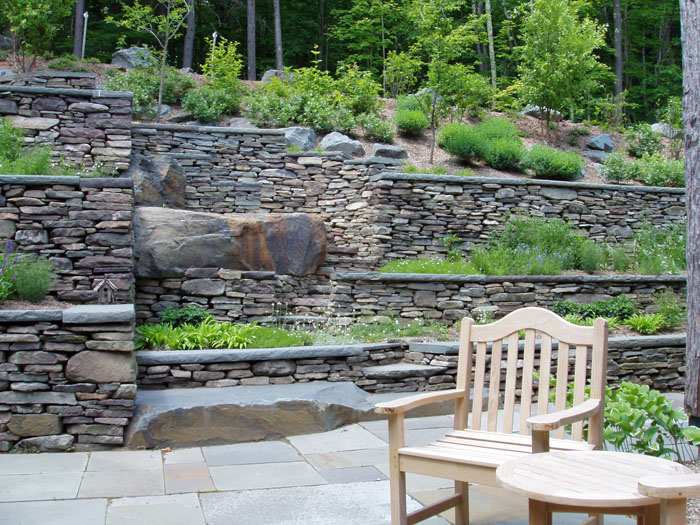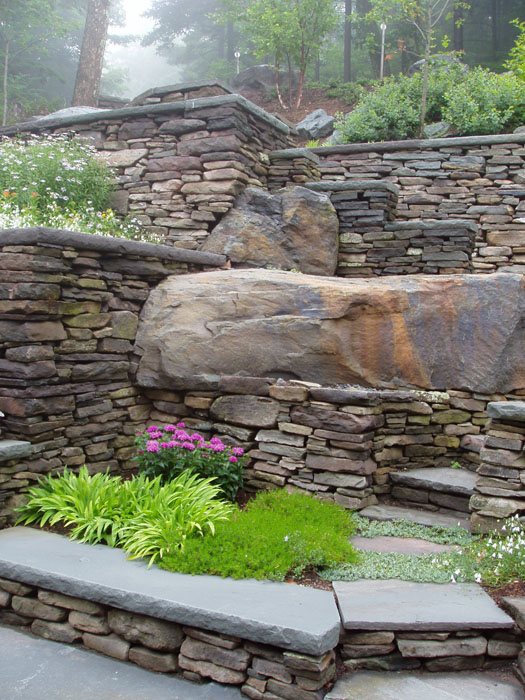 Historic Catskill Mountain Residence
with native plantings and dry laid stone walls
Tannersville, NY
This extremely steep site of an historic house had no area for outdoor entertainment and gardening as the clients wished for.
A series of dry laid stonewalls retain the upper bank and create a level area for a generous terrace.
Colorful all native perennials, shrubs and trees are planted behind the walls on each level.
A stone stairway winds up through the plantings.
This project's sustainable features include: no irrigation, no lawn area, use of native plants and use of local stone and wood.