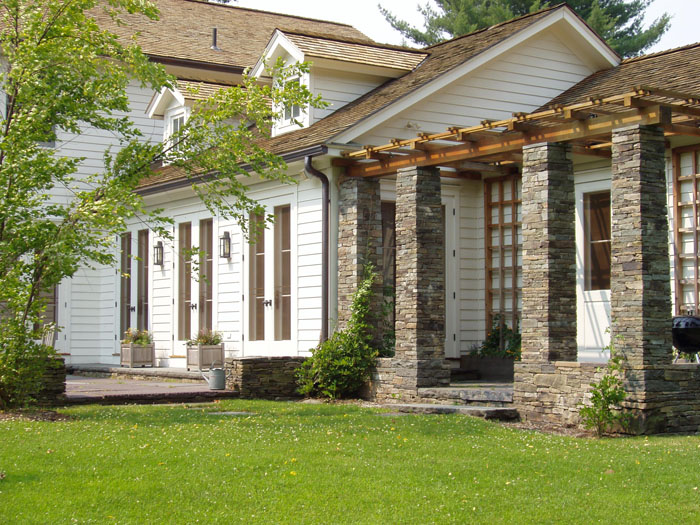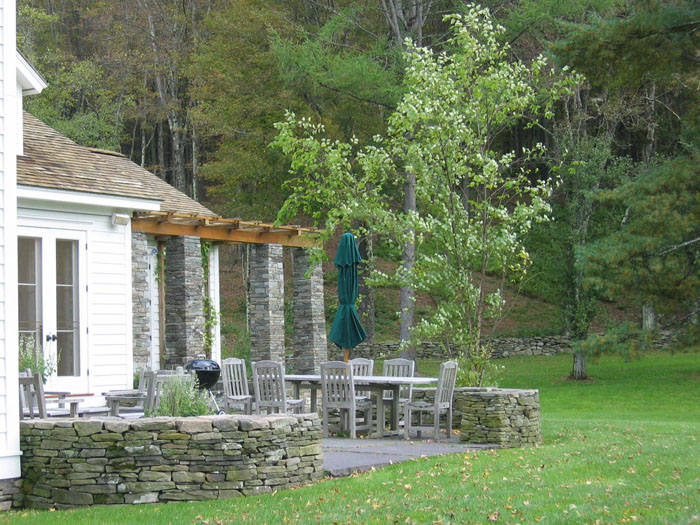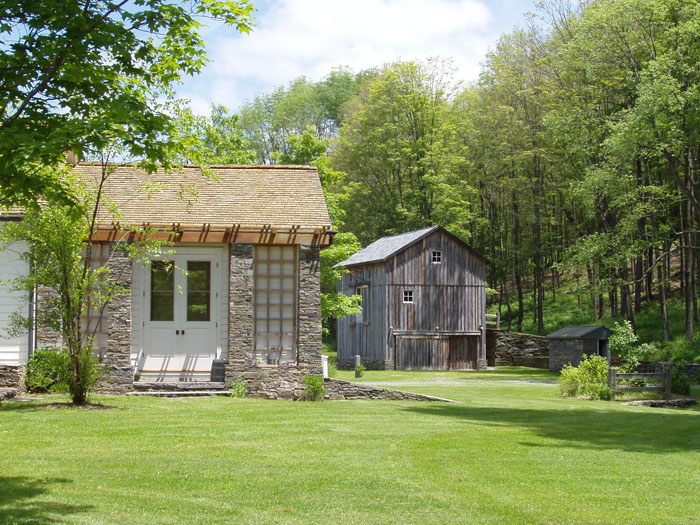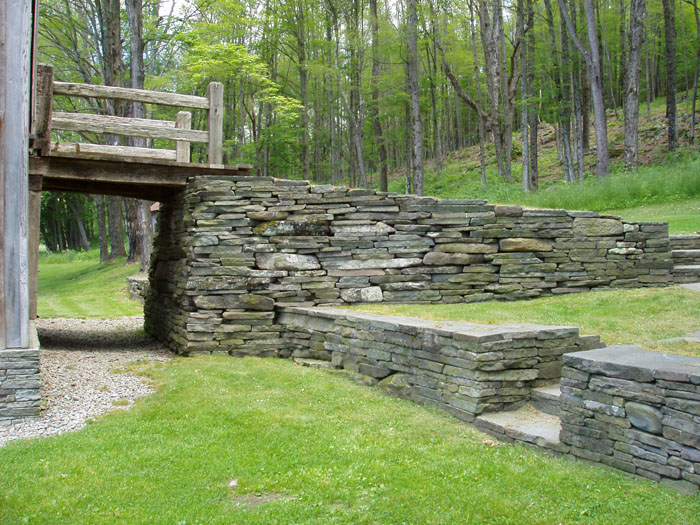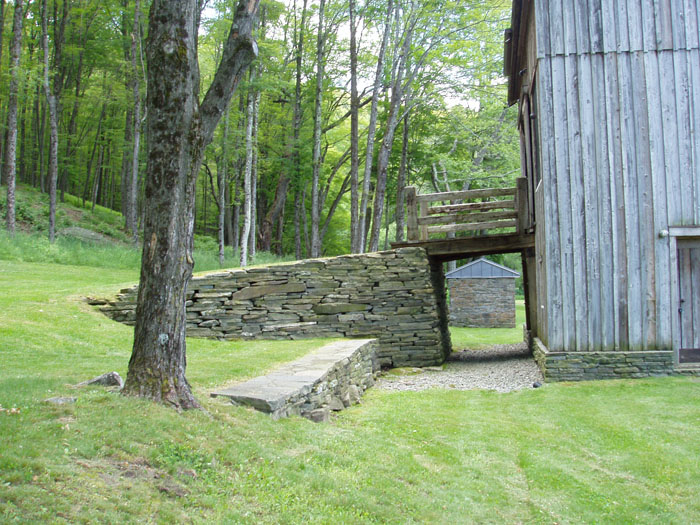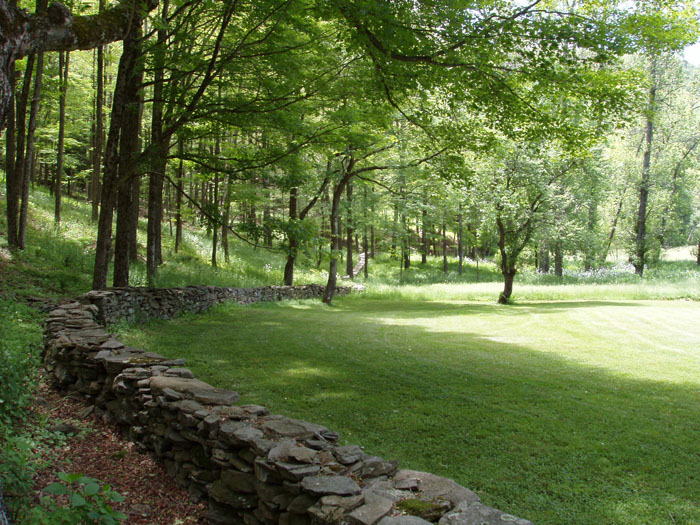 Private Residence and Barn Site
Catskill Mountains, NY
This new residence was seamlessly sited onto land that contained an old orchard and magnificent old sugar maples so that it looks like it was always there.
Additional large trees were moved onto the site; and a gracious terrace of antique bluestone added.
A fieldsone and cedar pergola with ramp echoes the large fieldstone ramp designed for the new barn/guest house.
Extensive new stonewalls were built to wind through the landscape and join with existing old stone walls.