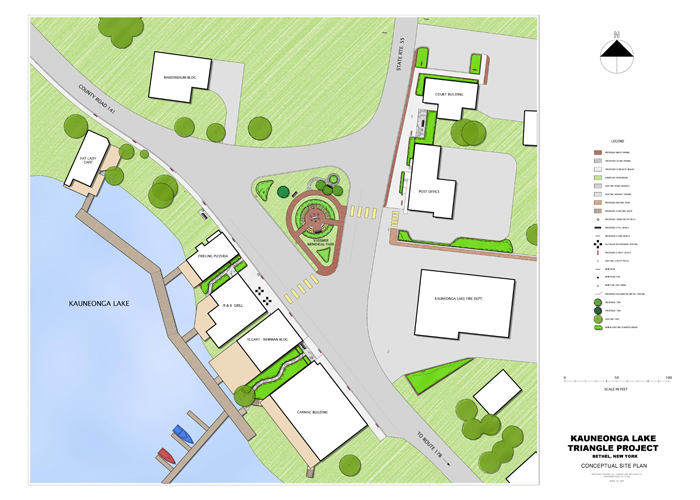 Site Plan Illustration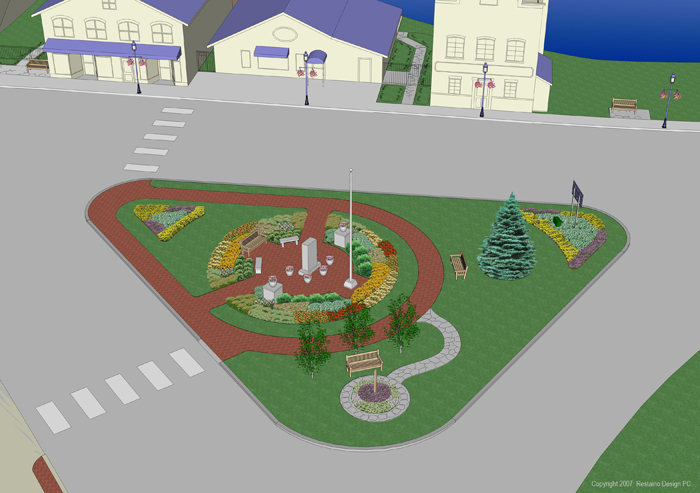 Kauneonga Lake Veterans Park
Town of Bethel, NY
This project involved the redesign of the Town center, the Veterans Park, and establishment of connecting linkages to the Kauneonga Lake Waterfront and parking.
The scope of the design included streetscape improvements, new park amenities, native plantings and historic street lighting. Pedestrian access was a primary consideration for this design for the renewal of the Town business center.
Restaino Design worked with diverse local groups, NYSDOT, and created large format colored renderings that helped the community visualize the project.
The design helped the Town of Bethel win $50,000 award toward further redevelopment.
The redesign and redevelopment of the park was a joint effort between the Bethel Local Development Corporation and Bethel First.