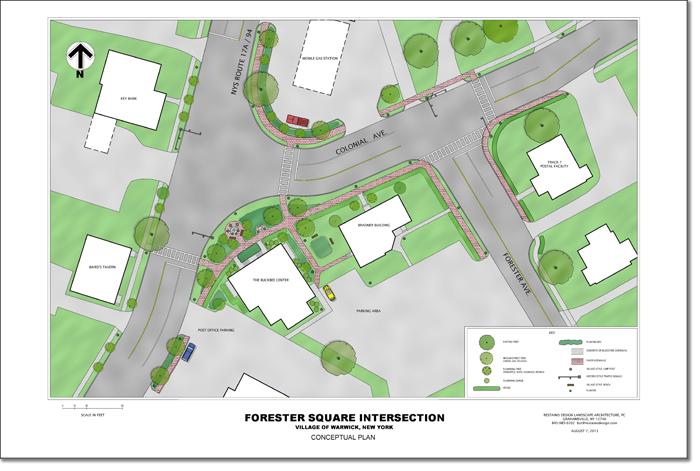 Site Plan Illustration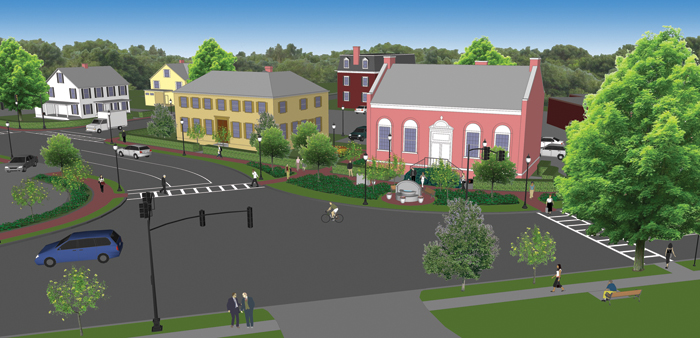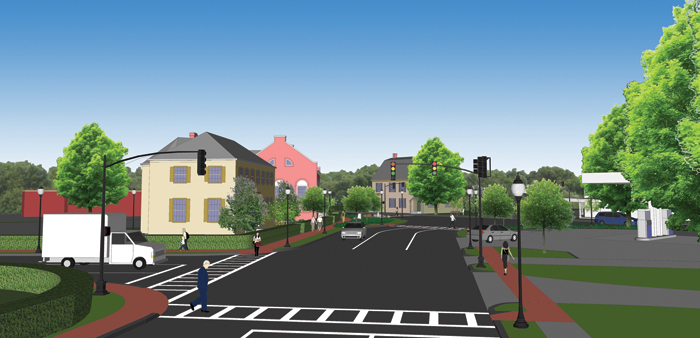 Intersection Redesign Concept Plan
Forester Square
Village of Warwick, NY
Restaino Design assisted Village Engineers to visualize and redesign the Village of Warwick's historic intersection that helps give the Village its identity but also posed serious safety, pedestrian and vehicular circulation problems.
Our office proposed a traffic calming, attractive village square design that included removing the hazardous traffic island and relocating the historic fountain to a bump-out that emphasized the axis of a key historic building.
The design included expanded landscaped areas separating pedestrians from traffic as well as new crosswalks, street tree plantings, brick paving patterns, historic lighting and traffic control devices as well as a rain garden for stormwater management.